1. Open carton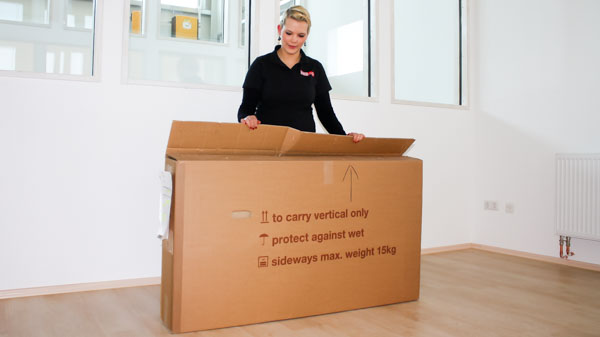 Open the top of the box by carefully cutting the adhesive strips and removing the clamps.
Attention! Never cut the carton with a knife. You could damage the wheel or parts.
2. Remove wheel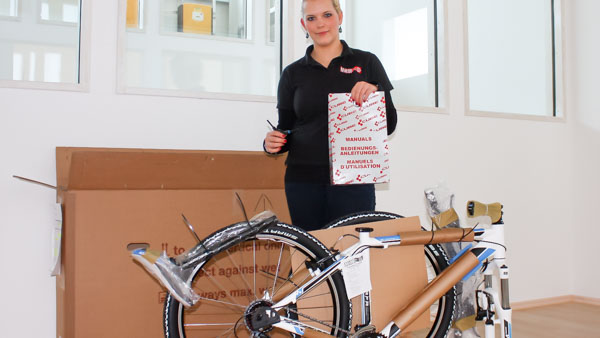 Remove the complete wheel and the accessory box. Put the tool (not included), the quick-releases and the pedals from the accessory box on the side so that they are ready to hand.
3. Unpack the handlebars
Unpack the handlebars, turn the fork in the direction of travel and mount the handlebars on the stem, making sure that the cables are correctly routed. For carbon parts, observe the prescribed tightening torques according to the manufacturer's instructions.
4. Insert front wheel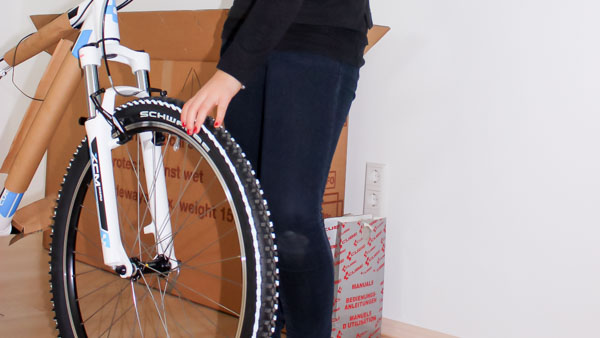 For disc brakes, remove the transport lock. For V-brake brakes, unhook the brake cable. For Magura-HS brakes, release the brakes using the cocking lever, following the Magura operating instructions.
Remove the transport lock of the fork and insert the front wheel straight and exactly to the stop into the dropouts and close the quick-release firmly (lever on the left in driving direction), observing the running direction of the tyre.
5. Insert saddle
Now you can remove the remaining packaging material from the wheel. Loosen the seat post clamp on the seat tube and insert the seat post straight into the seat tube without turning.
6. Screw on the pedals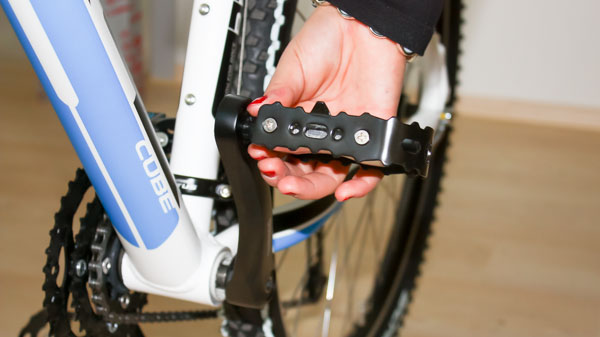 Please screw pedals into the crank. The left crank has a left-hand thread and the matching pedal is marked with an "L" on the axle. The right crank has a righthand thread and the matching pedal is marked with an "R" on the axle. Both pedals have to be tightened with a 15 mm wrench (approx. 35 Nm).
Attention! never swap the left and right pedals.
7. Test drive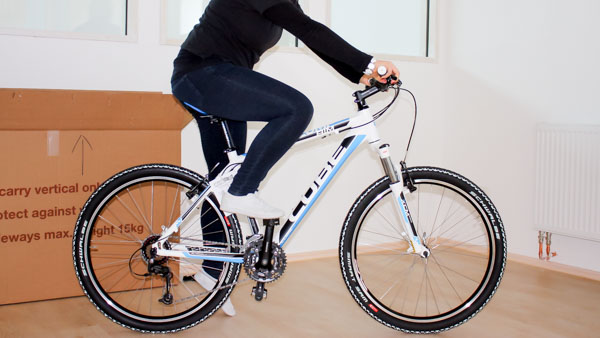 Check the tire pressure. Refer to the operating instructions for the correct tyre pressure and then take a test drive.
Please follow the operating instructions
Important! Read the instruction manual carefully before using your bike for the first time. Pay particular attention to the instructions for maintenance and care of the bike.