How heavy is such an electronically assisted bicycle?
Depending on the respective equipment, the weight varies between 16 and 30 kg.
What is a pushing or starting aid?
This electronic assistance makes pushing or starting easier for you. This is particularly practical for Cargo E-Bikes or if you are taking children with you.

What is a display?
The display is designed to show information about your speed, range, daily kilometres, support level and remaining capacity of your battery, etc. Additionally, you have the possibility to use the buttons to control the display, for example to change the support levels.
All around happy - accessories, care and trends
In the meantime, more and more accessories and accessories are offered for E-Bikes / Pedelecs. With lighting systems, special saddles, bags with special compartments for every need, E-Bike helmets as well as clothing perfectly tailored to your needs, you will be able to equip yourself and your E-Bike perfectly.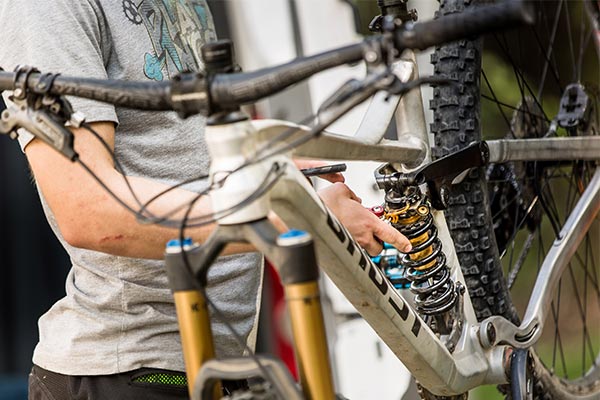 Care and service
We recommend regular inspections in a service workshop. This is the only way to ensure that you will enjoy your E-Bike / Pedelec for a long time.
Because: Everything that we keep in good condition will last for a long time, and your E-Bike/Pedelec should be worth this care.
The technology must work, which includes the gears as well as the brakes. Therefore, protect your battery from high and low temperatures. Disc brakes need to be cleaned after bad weather rides, and you should generally invest time in their care, especially if your bike has come into contact with road salt or seawater. And don't be too rough. Using a pressure washer will not help your bike.