Which e-bike is the right one? The great e-bike advisor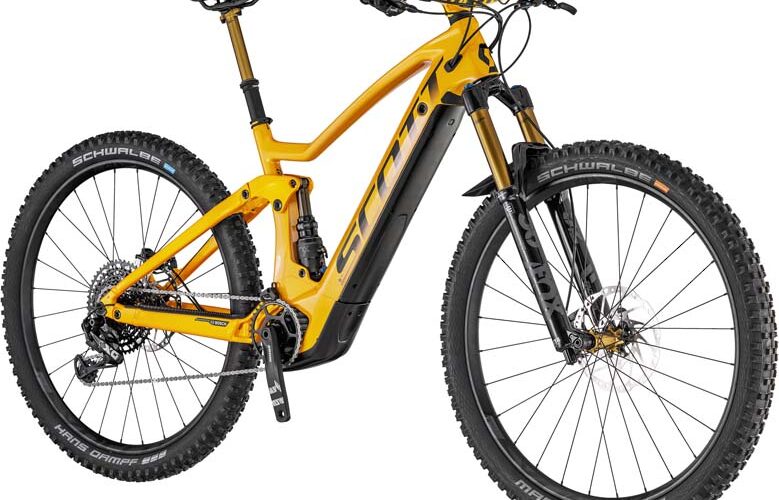 First you should analyse your riding style. Are you a recreational cyclist who just wants to relax while cycling, maybe like to roll through the city? Or do you love cycling to work?
Do you rather enjoy strenuous routes? Or perhaps you like to plan trekking tours lasting several days?
Does your age make it very strenuous for you to cycle demanding or long distances?
No matter whether you want to get fit again with an e-bike after a long illness, want to experience extensive or technically demanding tours or want to keep up with your cycling group even at an advanced age: The e-bike offers considerable advantages for almost everyone, and even a bit of luxury for all those who love nature and want to enjoy something new. Age is not important, but rather the desire to expand your radius of action.
Which type of bicycle do you belong to?
I like to travel – E-trekking bikes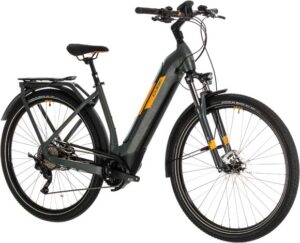 Lighting, mudguards, brakes – nothing should be missing? Then trekking e -bikes are perfect for you, because they come with everything. For example, trekking e-bikes have a sturdy luggage rack that can take almost anything. There is plenty of room in the panniers for lots of equipment and provisions.
Comfortable saddles are also common on this type of bike, so that longer rides remain pleasant, and thanks to the slightly forward leaning seating position, your posture remains mostly upright and therefore very comfortable.
I love it wild and adventurous – E-MTBs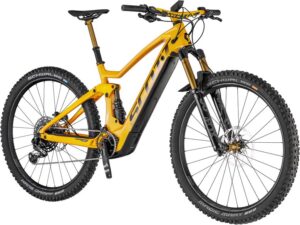 With an e-mountain bike you can enjoy the refinements of the latest innovative technologies, you can savour breakneck and technically demanding tours. Yes, and even on tarred roads you will be able to fully enjoy the pleasure of your new acquisition. By the way, mountain e-bikes are among the most popular in Germany because they are fun to ride, after all they allow you to do almost anything you dare. At the same time, they are agile and sleek – certainly a question of type – and you know immediately whether a mountain e-bike is exactly your thing! There is also a distinction between e-hardtails and e-fullys.
I want to go everywhere comfortably – city e-bikes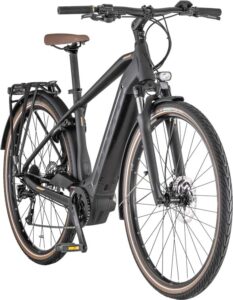 Then city e-bikes are perfect for your everyday life. Experience the ordinary in a new way by reaching your everyday goals with your city e-bike. Whether it's your way to school, daycare or shopping, you'll experience relaxation and even a touch of comfort. Leisure tours are also a pleasure with this class of e-bike, because in addition to the comfortable aspects, they are also extremely practical. The luggage rack provides sufficient support and stability for seats, baskets and bags.
As far as the technical equipment is concerned, it should be noted that these bikes are designed for ease of use, which is why some of them are equipped with hub gears and have fewer gears. Since they are intended for flat terrain and paved roads, this equipment is completely sufficient.
My e-bike should always come with me – E-compact bikes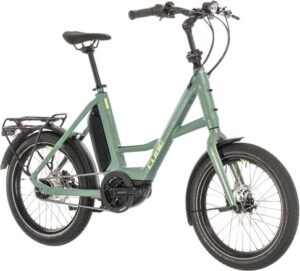 With a space-saving e-compact bike you are doing everything right if you want to take your bike with you everywhere – always equipped for a spontaneous (one) fall. Compact and folding e-bikes are easy companions on all journeys and are ideal for all holidays where space is to be saved, for example on camping trips. Of course, they are equally practical and pleasant to ride.
Hip and cool – e-fitness bikes / urban e-bikes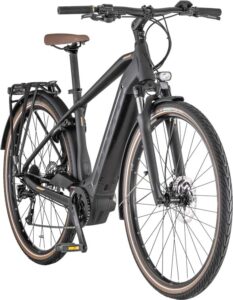 Do you love to stand out in a positive way? If style is important to you and you always see your bikes as pieces of jewellery, then treat yourself to an urban e-bike. It promises you freedom and a sense of well-being. You'll be proud, because it suits you, underlines your individuality and your stubbornness. If you spontaneously meet your friends in front of a café and want to make yourself comfortable with them on the café terrace, then simply park your stylish e-bike next to you – as a sign of the beautiful things in life, of enjoyment and, at the same time, of the joy of being active. The ideal value of an urban e-bike is for lovers, connoisseurs and the discerning.
Sport is my life – e-cross bikes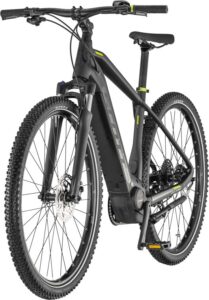 Cross e -bikes are the right thing for you in this case and are also real all-rounders. With their durable frame geometry and wide tyres, you can enjoy them both off-road and on fun routes through forests and across meadows. Since most of them are available with derailleur gears and a wide range of gears, you will find the perfect bike for your needs, which will allow you to easily master even the daily commute to work as well as extensive tours.
Fast, faster, e-road bike!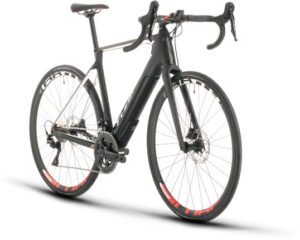 Whether for endurance training, for beginners or enthusiasts – e-racing bikes are coming!
E-racing bikes have only been under development for a few years, so we can still look forward to some innovations.
We can already look forward to aerodynamic batteries and ever lighter drives, with which the new generation of racing bikes is increasingly attracting attention. Especially for training after injuries, an e-road bike is ideal.
Another aspect is the option to create a balance between stronger and weaker riders. Especially on hills, the motor support is extremely noticeable.
Children's e-bikes – Only the best for our little darlings ..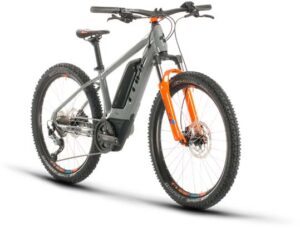 … and we always want to have them with us!
How often have parents had a promising bike ride planned for a Sunday outing, but at some point their offspring could hardly keep up?
Now there's the perfect solution: finally, there's no need to plan mini-tours any more. The adults get their money's worth, while the little ones enjoy the technical support. The children's e-bike fills the gap between a child's and an adult's performance limits.
If your offspring still has too little strength for longer tours, then simply support them with the perfect helper – the children's e-bike. There is no minimum age for this. From 24 inches upwards, you and your family have a wide choice.
I want to lose weight without damaging my joints
Maybe you're one of the heavier ones, but you still enjoy exercise – or you've regained that enjoyment and want to really get going?
Then we recommend an XXL e-bike. These bikes are built more sturdily overall, which also increases the permissible total weight, for example for carrying your children or bulging bicycle bags. Due to the very stable construction, frame or saddle breakages are virtually impossible. Visually, these bikes do not stand out, only the permissible total weight makes the difference. The power transmission is improved as well as the safety-relevant components such as the seat post, the frame shell and the rims, spokes and brakes.
Thanks to the motor assistance, you will find fun in movement again. You will be able to keep up with your friends and still enjoy your tours. You will do something for your cardiovascular system, prevent joint and back problems, and your body will reward you with happy hormones. You'll build muscle mass in no time, which will help you get fit in the long term – because muscles burn calories even when at rest.
Which e-bike frame is right for me?
The frame is the basic structure of your bike and determines its use. It is also the decisive component for the weight and possible handling. Depending on your height, the frame determines the riding position you adopt on the bike.
Various factors determine the riding position that is comfortable for you:
Do you want to ride off-road in an "attack position" or do you prefer a back-friendly upright position? If you are not sure in which position you feel comfortable on the bike for a longer period of time, there is only one thing that helps: test ride extensively!
Diamond frames – the first choice for sporty riders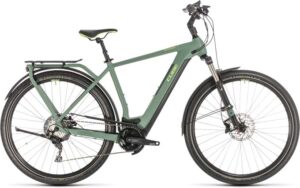 Primarily aimed at men because of the high step-in, but also suitable for women
Extremely stable
Relatively low weight
Predominantly found on e-mountain bikes, e-race bikes, cross e-bikes
Trapeze frame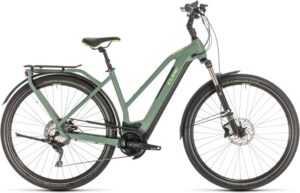 Stable frame suitable for sporty and long rides
Especially recommended for women: Mounting is easy
Mainly used for: Cross e-bikes, trekking e-bikes, city e-bikes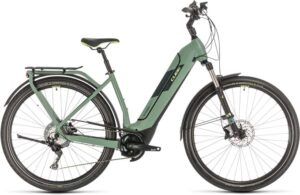 Very comfortable seating position
Absorbs uneven ground
High comfort for day trips or city rides
Suitable for frequent mounting and dismounting
Frame swings with you, is more flexible
High weight
Primarily used for: Trekking e-bikes, city e-bikes
How interesting do you find this article?